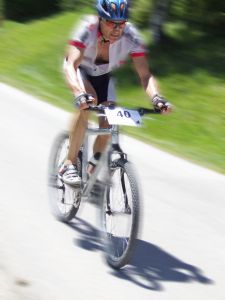 Cyclists, Distance Runners, and those who need stamina should ensure that they stay hydrated. Staying hydrated is important for everyone but for athletes it is essential, before during and after exercise.
Drinking delicious coconut water can be of benefit.
Coconut water is better at hydrating the human body than most sports and energy drinks. It contains potassium which is lost by the body if it dehydrates. It only contains natural sugars and it is low in sodium compared to many sports drinks.
Use Magnesium Supplements
Athletes have found that taking magnesium supplements can increase their energy and endurance. The BetterYou Magnesium Spray lasts a long time and is used topically.
Take Specially Blended Vitamin Supplements.
Try Viridian Sports Multi or Viridian Sports Electrolyte Fix to get a balanced blend of vitamins and minerals to keep you hydrated, your bones strong and your recovery at peak.
Sports Nutrition – Fit for Life – Part 1: Protein
This is part of the sports nutrition series: