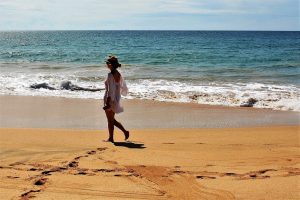 In Ireland, the UV radiation levels are high from April to September, even when it is cloudy, but only 21% of people wear sunscreen to prevent premature skin aging and prevent skin cancers.

There are two types of sunscreens – mineral sunscreens and chemical sunscreens. Chemical formulas absorb UVA and UVB radiation, whilst mineral sunscreens reflect and scatter UVA and UVB radiation. Mineral sunscreens don't contain oxybenzone and other harmful chemicals which can affect hormones and trigger allergies. Oxybenzone also causes damage to the planet's coral reefs.
It is worth investing in a good natural mineral sunscreen, these are some of my favourites.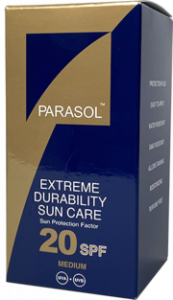 Parasol Sun Care is an Irish product that provides UVA & UVB sun care protection all day long. Silicone is the key ingredient allowing it to be easier to apply and non-greasy while still being durable. Parasol offers a high level of protection whilst still allowing the skin to tan.
For a very high level of protection try Weleda Edelweiss sunscreen 50 SPF. Weleda Edelweiss contains non-nano mineral UV filters and is inspired by the edelweiss flower and how it protects itself from the extreme sun in the Swiss mountains.
Supplements can also help to protect the skin. Viridian SPF is an excellent choice and contains nutrients which strengthen the skin against sun damage. Use supplements as an extra line of defense, not as an alternative to using a sunscreen.
To protect your lips try Aloe Dent Aloe Vera Lip Balm it's effective and protective.
If you want to tan without spending time in the sun, try Tan Organic eco-friendly self-tan products. The Self Tan Oil gives a beautiful natural radiant glow, the Self Tan Lotion will leave you with a sun kissed bronzed tan and the Self Tan Mousse will give you a dark golden tan.