The benefits of maintaining an active lifestyle are huge. Nearly every aspect of your health – from your ability to focus, to your ability to fall asleep at night – can be improved with regular physical activity but you need to support your body with the right nutrition. Often, people don't think about their joints until they are experiencing discomfort. But being proactive in caring for your joints will ensure that you can continue doing the activities you love and enjoy.
If your job is very physical you can be prone to repetitive strain injury and other muscle damage. Athletes can also have mobility problems as continuous training can lead to sore muscles and reduced flexibility. Finally, with age, we gradually lose the ability to move a joint through a full range of motion. By age 70, 25%-30% of overall flexibility can be lost.
There are certain exercises that may be helpful for improving and maintaining flexibility in the joints. Warming up before exercising is essential. Resistance training e.g. stretchbands can be good for people of all ages to improve flexibility.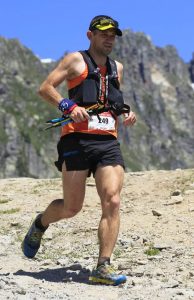 I asked Brian Buckley what he recommends to keep joints flexible when they are being pushed to their limits. Brian is our brand ambassador – an endurance athlete and winner of the 200km Kerry Way Ultra in 2019.
"As an ultrarunner I need my body to allow me to run a continuously high volume of mileage in training and compete in long distance ultra marathon races. As a result, looking after my joints is very important to me. Running is a high impact sport on the knees, hips & ankles and adding in unstable, rocky technical terrain on trails increases the pressure on these joints. Taking Solgar 7 daily helps me to prevent & eradicate joint pain and discomfort particularly in my left hip which I have suffered with before." said Brian
Solgar 7 can help people of all ages to continue to pursue the activities that they love, whether it's gardening, hiking or endurance running. Solgar 7 contains UC-II – a specialised form of collagen as well as seven advanced bio-active ingredients to support mobility, flexibility and range of motion in people of all ages.