With the pumpkins back in supermarkets again it's time to get making soup. This is a delicious vegan recipe. Pumpkin flesh is a great source of vitamin C, vitamin E, iron, and folate, which strengthen your immune system. Eating only a small amount of Pumpkin seeds can provide you with a substantial quantity of healthy fats, magnesium, and zinc.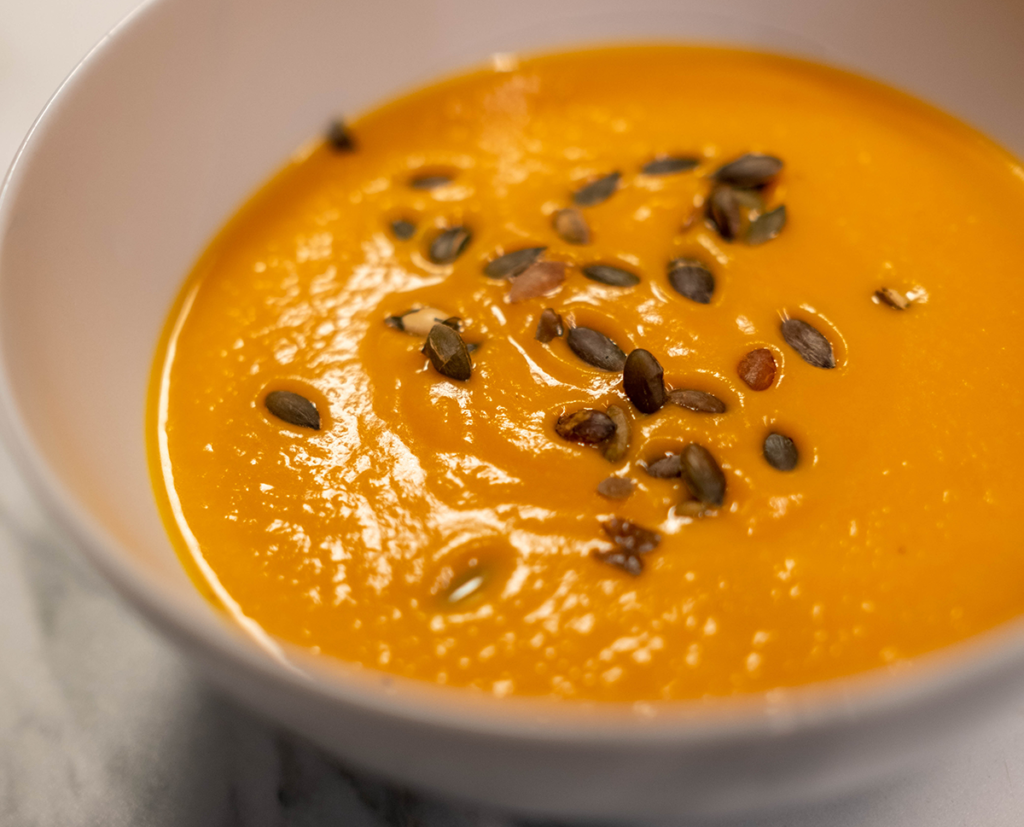 Pumpkin, Carrot, Coriander & Coconut Soup
Ingredients
Flesh of 1 medium sized pumpkin chopped in small chunks
2 medium sized sweet potato
4 medium carrots
1 medium onion
1 litre of organic veg stock
1 teaspoon powdered TNG organic coriander seeds
3 tablespoon organic creamed coconut
1 tsp xylitol
Salt and Pepper to taste
Shelled Pumpkin Seeds (It's easiest to buy some!) or Coriander or Toasted Coconut or all three!
Directions
Peel the sweet potatoes, onion and carrots and cut into small chunks.
Place in a large pan along with the chopped pumpkin flesh, with the stock and coriander. (If the veggies aren't completely covered, add extra stock or water.)
Bring to the boil.
Reduce heat, cover, and simmer until the veggies are tender.
Remove from heat.
Blend with a handheld blender to the consistency you like (completely smooth, or still a bit lumpy).
Stir in the creamed coconut and xylitol till melted.
Season with salt & pepper.
Reheat gently if necessary and sprinkle with garnish