Kampo is a type of traditional Japanese medicine that has its roots in traditional Chinese Medicine. It's said that Buddhist monks, the first practitioners of Kampo, brought with them medicinal knowledge when they came over to Japan from China in the 5th and 6th centuries.
Kampo is like traditional Chinese medicine and Ayurveda in the sense that they both focus on holistic approaches. These medicinal systems treat the entire body and mind.
Mushrooms in Kampo are said to not only be nutrient-dense but may also contain medicinal properties that have been used for healing properties for thousands of years.
Reishi mushroom is also known as Ganoderma Lucidum, and as 'the mushroom of immortality'. It is reported to have several health benefits, some include supporting heart health, improving sleep and lessening fatigue.
Lions Mane mushrooms have both culinary and medical uses in Asian countries like Japan. Some research has revealed that lions mane constituents known as erinacines, which may promote brain and nerve cell health.
In Chinese & Japanese medicine, Shiitake mushrooms are thought to boost health and longevity, as well as improve circulation. Some studies suggest the proposed benefits may include strengthening bones and reducing inflammation.
Chaga mushrooms have been used for centuries in Japan and other parts of Asia as a medicine. Though research is ongoing, some scientific studies indicate that chaga extract may provide certain health benefits such as supporting the immune system and may aid mood and sleep.
Traditional Japanese and Asian herbalists have treasured turkey tail mushroom as a powerful tonic for the immune system and healthy liver function.
Limerick based Remedy Health Kampo oils come in a variety of hemp and mushroom blends. Reishi, Chaga, Lions Mane, Shiitake and Turkey Tail. They can be taken orally underneath the tongue or added to a range of foods and drinks.
Remedy Health Kampo Blends €29.99 – phone New Leaf on 029 51922 for home delivery or collection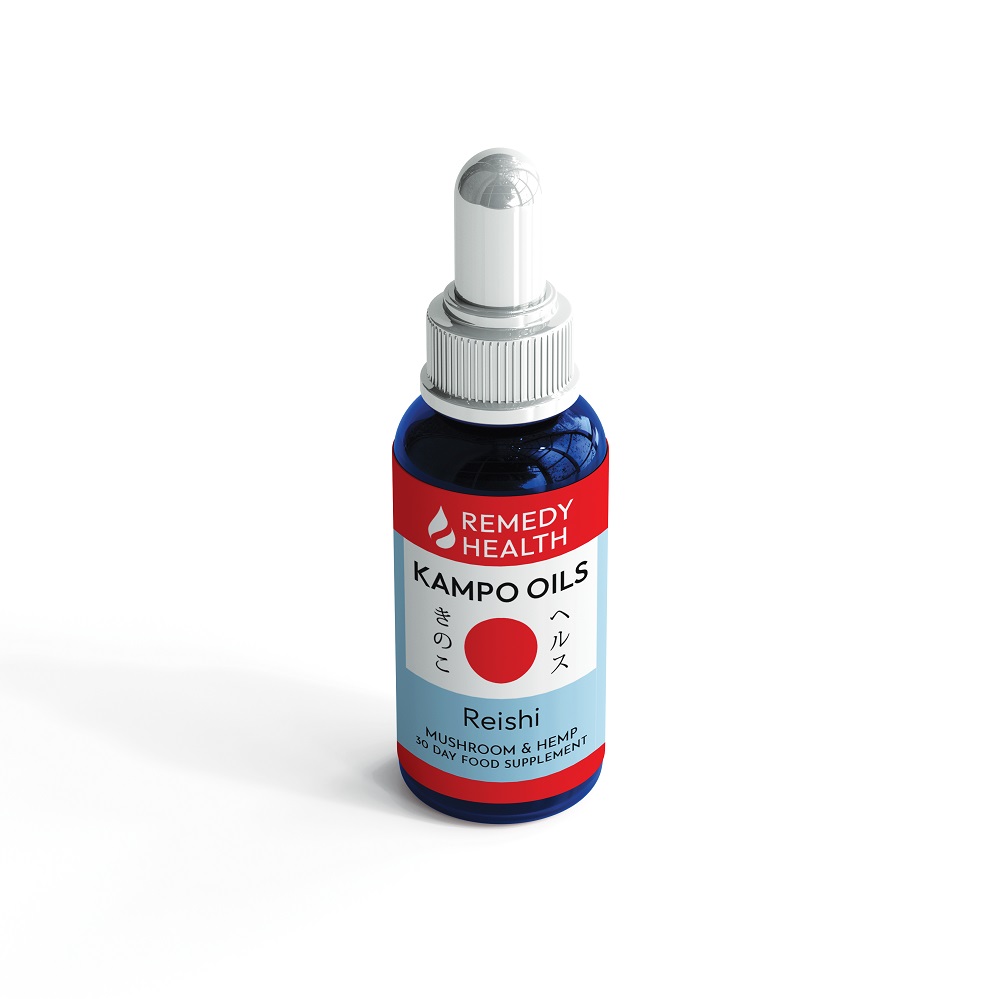 Win a bottle of Remedy Kampo Oil.
Email [email protected] and tell us
(1) your name,
(2) which mushroom blend you would like to try, and
(3) a contact number that we can contact you with if you win.
---
Enter by 22nd August 2022.
All entrants will be added to our emailing list.