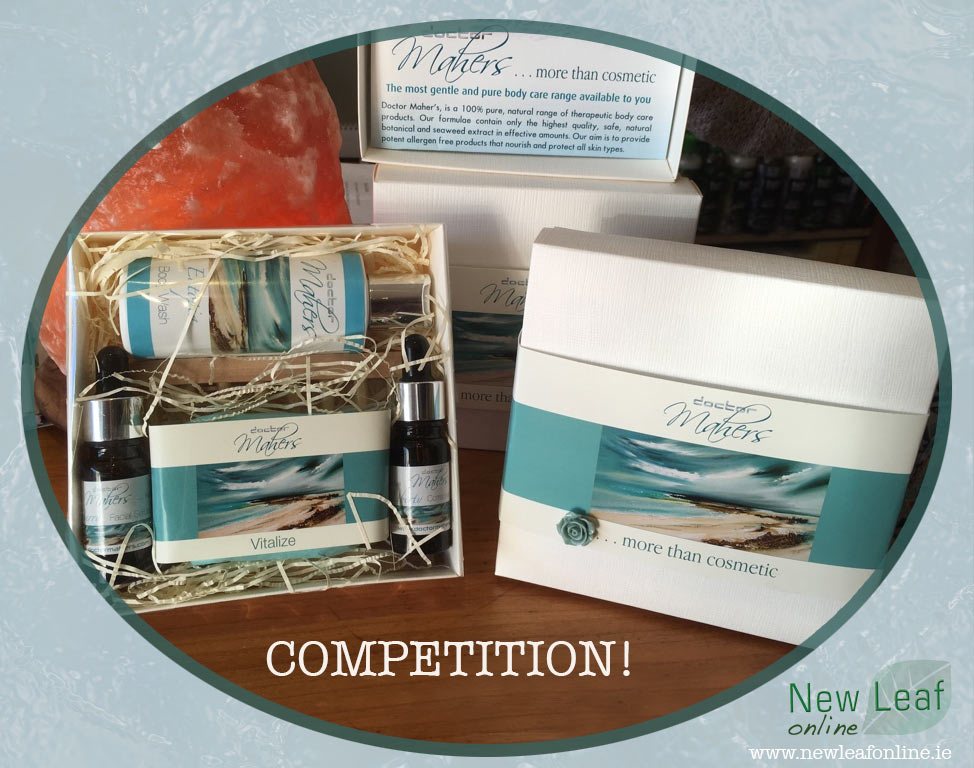 We are giving away a gorgeous Dr Mahers gift set to one lucky winner.
The winner of the draw will be announced on 1st December 2017 at 1pm.

To win the prize you must like our Facebook page and comment on this Facebook post with the name of the person that you would like to give the prize to.
Winner will be decided by a prize draw.
The prize must be collected from either the store in Kanturk or the store in Charleville.
Set includes:
Liberty Corrective Serum – a concentrated bio-complex with strong multi-regenerative properties. It is intensely moisturising, calming and soothing and acts as an anti-inflammatory and anti-irritant.
Vitalize Cleansing Bar – The Vitalize Cleansing Bar is formulated to gently cleanse, restore and revitalise even the most sensitive skin. Suitable for; Very Dry Skin, Rosacea, Eczema, Psoriasis. Fragrance free, suitable for all ages.
7 Berry Facial Serum – The 7 Berry Facial Serum is an anti-aging, deeply moisturising and ultra-concentrated formula, providing a multitude of health benefits
Eutopia Body Wash – Eutopia is a rich moisturising body wash, formulated to gently cleanse, restore & revitalise even the most sensitive skin. Enjoy a super moisturising, deeply hydrating bathing experience with a body wash bursting with moisture-capturing lipids & linoleic acid phytosterols.