---

JUST ANNOUNCED
SPECIAL TALK BY BRYAN HICKEY
CLICK HERE FOR MORE INFORMATION
---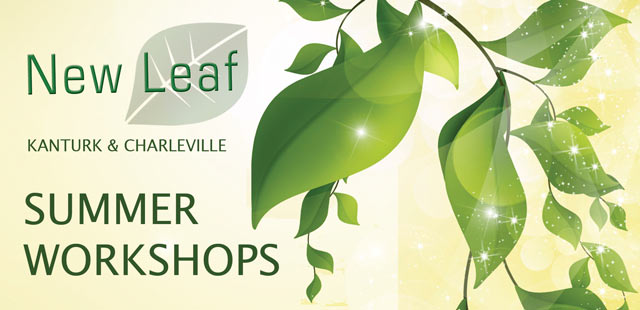 To find out about our courses Click Here to See our Flyer (PDF). Or select the workshops below to reveal more information:
[bg_faq_start]
ART THERAPY WORKSHOP
Come and experience the therapeutic benefits of art. No art experience is necessary. Deirdre Nagle will will give you a brief overview of art therapy and a chance to try it. The aim is to improve mental health and maintain emotional well-being.
More info – 087 6884239
Cost €20
Sat 30th July, Charleville 11am – 1pm
Sat 6th August, Kanturk 11am – 1pm
CREATIVE WRITING WORKSHOP
Are you a writer or would you like to begin writing? This workshop aims to have an atmosphere of constructive encouragement and will explore some technical elements as well as some ideas to help you get started.
More info – Click here for more information or ring 086 6813535
Cost €40
Sat 29th July, Charleville, 9:30am – 1pm
HEAL YOUR LIFE: 6 WEEK COURSE
This is a series of six sessions, lead by counsellor Kathleen Dennehy, which draw on the philosophy of Louise Hay. The Louise Hay philosophy teaches us that our thoughts are powerful and that we can take control of them.
More info – Click here to find out more about Kathleen. 087 9774740
Cost €60
Begins Tues 21st June, Charleville 7:30-9pm
Begins Wed 22nd June, Kanturk 7:30-9pm
IRIDOLOGY AND HOMEOPATHY
David Jeffrey is a registered homeopath and a member of the Irish Institute of Iridologists. This fascinating workshop will explore both diagnosis and treatment. Iridology is a diagnostic technique; looking at the markings in the eye to identify sensitivities that may contribute to a person's ill health. David will also explore homeopathic treatments to counteract those sensitivities.
More info – visit www.davidjeffery.org or ring 086 8130337.
Cost €50
Sat 11th June, Kanturk, 10am – 4pm
Sat 16th July, Charleville, 10am – 4pm
MEDITATION & T'AI CHI
This will be a relaxing and informative session which will suit beginners and also those who have some experience of meditation or T'ai Chi. The meditation will be on self healing.
More info – ring 086 6813535
Cost €40
Sat 9th July, Charleville, 9:30am – 1pm
Sat 23rd July, Kanturk, 9:30am – 1pm
TALK – HEALTHY AGEING: NUTRITIONIST SHAY KEARNEY
Shay will explore how our diets can contribute to the prevention of conditions such as arthritis, diabetes, Alzheimer's, osteoporosis etc.
More info – Click Here to find out more about Shay or ring 087 9360596
Cost €5
Wed 22nd June, Kanturk, 6:30 – 7:30pm
Tues 19th July, Charleville, 6:30 – 7:30pm
YOGA WORKSHOP
This Yoga workshop is suitable for people of all levels. Nora Mary Keane will lead you through an enjoyable extended session. Yoga is a fantastic way to improve your health physically and spiritually.
More info – 087 7614522.
Cost €20
Sat 11th June, Charleville, 10am – 2pm
Sat 16th July, Kanturk, 10am – 2pm
[bg_faq_end]
---
Please use the form below to request a place on the course. Completing this form will not automatically secure your place – courses with high numbers may require the payment of a deposit to secure a place – we will contact you to confirm very soon.