The Yogi Tea Selection Box provides you with 45 teabags (9 x 5 teabags) of the following nine YOGI TEA®  products:
UPLIFT
CENTER
RECHARGE
Variety meets Do Good
1 Box = 1 Meal Donation
With each selection box, Yogi Tea®  supports Sorwathe's "One Cup of Porridge per Child" program.
In order to address the important issue of Nutrition, Sorwathe Tea Factory started a project in 2014 to give "One Cup of Porridge" per day to the children of all the preschools supported by Sorwathe. It was extended to the children of the Early Childhood Centers of Sorwathe.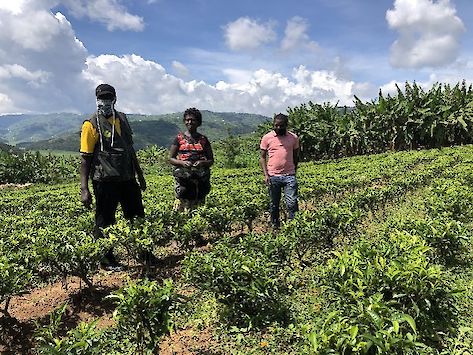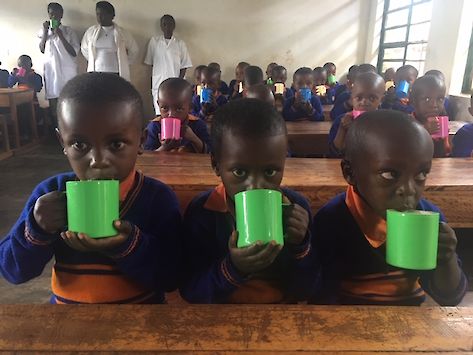 In order to expand the "One Cup of Porridge per Child" program to the new coop, namely "Hillside Organic Tea Coop", YOGI TEA®  partners with Sorwathe and extended this partnership with our "1 box = 1 meal donation" promotion at the YOGI TEA®  selection box.  A cup of vitamin fortified porridge each morning gives the young children the nutrition and energy they need to participate in early learning activities with other children in the communities. There will be approximately 200 children below 2-3 years who could be supported to improve their nutrition, growth and development.  With our YOGI TEA®  Selection box we are able to additionally support the program with approx. 3.000 EUR.
Background Sorwathe:
The Cyohoha and Rukeri marshes, located at an elevation of 1800 meters in Rulindo and Gicumbi Districts, Northern Province of Rwanda, were drained and developed in the 1960's and 1970's specifically for tea cultivation in a project funded by the European Development Fund and USAID.  The goal of the project was to promote rural development by providing a cash income to farmers.  Sorwathe, a sourcing partner for YOGI TEA®,  produces approximately 700,000 kilos of certified organic tea per year, employing around 2,500 workers from the surrounding communities.  Tea cultivation and processing are the main driver for the local economy, providing cash and employment for about 6,000 people directly, and supports the livelihoods of 70,000 community members indirectly.
Sorwathe's social activities focus on Early Childhood Development in partnership with UNICEF, pre-schools with a nutrition program that provides 1100 cups of fortified porridge each day to the children, Sports (football and cricket), affordable, re-useable menstrual kits for girls so they do not miss school, and scholarships for deserving older students who want to continue their studies outside the community.