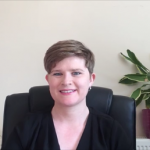 Workshop classes: An introduction to the Sedona Method, a mind yoga technique. We all know that doubting voice in our head, the one that questions everything, learn how to allow that voice to be heard in a way that serves you.
Learn step by step how to get rid of any negativity in your mind. Learn how to achieve your goals, find your life purpose, improve relationships and health, be in control of your time and improve your career.
It is guaranteed to work on issues such as fear, stress, anxiety, depression, anger, guilt, dependencies etc. It is a natural ability that is very easy to learn and apply. Many people once they learn these techniques find themselves calmer and more at peace with themselves and others. This is a series of workshops that introduce
you to the technique it will leave you feeling refreshed and allow you to feel what It's like to quieten your mind.
One on one sessions and group sessions are available through Gill on request.
Contact: 086 2677093 if you are interested
From Doneraile, Co. Cork, Gill Carver is a Lifestyle Focus Coach and a practicing Sedona Method Facilitator. She is known for her sincere and calm approach. Throughout the years she has been coaching and mentoring in the fields of Lifestyle changes and personal development in both groups and 1-1 having spent time with Apple Computers delivering a smoking cessation program and Amazon as a mentor. Gill is also a trained youth Mentor and has delivered the lifeskills Erasumus + programme for Sail Training Ireland in recent years.
Having graduated from U.C.C. in 2006 with a BSc. in Food Business, Gill progressed her career to qualify as a Life & Business coach in 2009 with the coach institute of Ireland.
Since then she has continued to train with a focus on techniques that increase energy and flow. While working as a management accountant her focus has always been on continuous improvement which is why she now continues to facilitate clients in making personal change through the use of the Sedona Method.