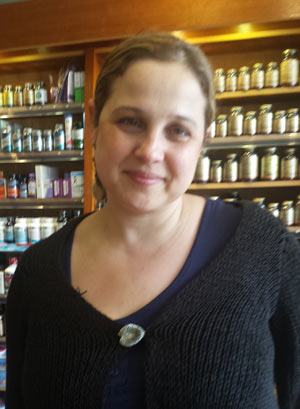 Katarina Madarasz
CBT Clinics in Kanturk by appointment only.
My interest in Cognitive Behaviour Therapy (CBT) came through my training as psychiatric mental health nurse. Although I am aware of the fact that people need medication while experience difficulties with conditions such as anxiety or depression. I always wondered whether there is any other way to help them perhaps to reduce their the medication dosage, thus their side effects, or by teaching them coping skills.
I became familiar with CBT and completed an MA in CBT. I am an accredited psychotherapist, and during my training I completed 200 practicum hours. During this period I successfully helped people suffering from Social Anxiety, Generalized Anxiety, Depression with Suicidal Ideation, Self esteem issues, Panic Disorders and Posttraumatic Stress Disorder. I also received training in treatment of Fears and Phobias and Obsessive Compulsive Disorder.  I have also completed my second masters in addiction counselling and treated individuals for substance abuse and also behavioural addiction such as gaming. I completed my thesis on food addiction.
Cognitive behavioural therapy (CBT) is a form of psychotherapy. It was originally designed to treat depression, but is now used for a number of mental disorders. It works to solve current problems and change unhelpful thinking and behaviour.
Through my psychiatric mental health nurse training I learned all about the importance of listening, being non-judgmental and empathetic and treating every person as an individual with their own individual needs. During the sessions I aim to support my clients, but in the meantime I challenge them in their thinking and lead them to find solutions to their difficulties.
If you are interested, contact me on my mobile,
087 6230782 or e-mail me on
[email protected]