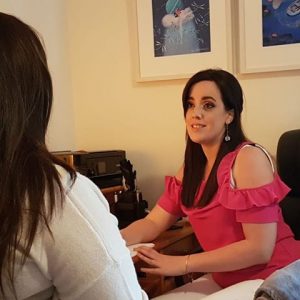 Acupuncturist, reflexologist and AromaTouch practitioner, Sarah Meaney trained with the College of Naturopathic Medicine in Dublin where she gained a great store of experience and knowledge working with many different practices and people.
Sarah has just launched her Kanturk practice at New Leaf health centre recently.
"I first began my practice in Millstreet where I founded my clinic called New Beginnings. I believe that a combination of mental, emotional and spiritual health as well as supporting your physical body are key to giving yourself a new beginning in your life," said Sarah.
Broaden Horizons
"Acupuncture and reflexology are growing in popularity all the time with more people realising the benefits if supporting your body naturally. Acupuncture is gentle, relaxing treatment using micro needles to stimulate the meridians and nerve pathways in the body and reflexology is of similar fashion but isolated to acupressure on the feet.. both work to promote optimal health of the nervous system and brain while ultimately achieving balance in the whole body.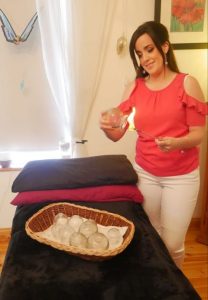 "My acupuncture treatments are supported by Naturopathy which is an individual lifestyle support. It consists of supplements, diet, Bach Flowers, detoxing, meditation and other self care tips.
"Finally, my AromaTouch treatment is a one-of-a-kind massage and healing treatment where I use eight certified Therapeutic grade oils for a back, neck, head and feet treatment.
Each session lasts between 60 and 90 mins and can be tailored to meet your individual needs!
"Please check out my Facebook for offers at New Beginnings Acupuncture and Healing, I am currently offering 10% off in my first month in Kanturk to anyone who reaches out through my facebook page!
Please don't hesitate to contact me for any information or questions, Sarah 087 39 14 627.
Sarah