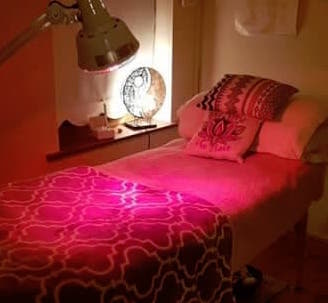 7th January 2020
New Leaf Kanturk
Acupuncturist, reflexologist and AromaTouch practitioner, Sarah Meaney is in New Leaf in Kanturk every Tuesday, by appointment only.
Acupuncture is gentle, relaxing treatment using micro needles to stimulate the meridians and nerve pathways in the body and reflexology is of similar fashion but isolated to acupressure on the feet.. both work to promote optimal health of the nervous system and brain while ultimately achieving balance in the whole body.
Sarah's acupuncture treatments are supported by Naturopathy which is an individual lifestyle support. It consists of supplements, diet, Bach Flowers, detoxing, meditation and other self care tips.
AromaTouch treatment is a one-of-a-kind massage and healing treatment using eight certified Therapeutic grade oils for a back, neck, head and feet treatment.
Each session lasts between 60 and 90 mins and can be tailored to meet your individual needs!
For an appointment call Sarah on 087 39 14 627.